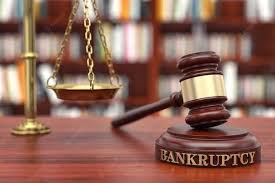 Bankruptcy is a process where, for a person who is wholly or partially unable to repay their debts (both secured and unsecured), a compromise with creditors is agreed and approved, and entered into with the court's oversight.
The intention of the bankruptcy process is to equitably allocate your assets among your creditors and in turn provide safeguards for bankruptees from these same creditors. This reallocation process is conducted through the Federal Court Systems.
An individual's financial history is investigated during a bankruptcy search to see if they have ever filed for bankruptcy. There are many ways to conduct this search, including public data, credit reports, court records, and other papers.
An investigation into a person's financial history is intended to help you decide whether or not to extend credit to them or enter into a financial arrangement with them. In addition, this search can be used to evaluate the risk involved in granting the person credit and to decide whether the person would be a good loan prospect.
There are numerous ways to perform a bankruptcy search. For instance, a credit report might thoroughly examine a person's financial past, including the potential for bankruptcy. You could also find out if someone has ever filed for bankruptcy by looking through public records. Court documents might also provide details about previous defaults and other financial processes. It's crucial to check that the data is current and accurate while conducting a bankruptcy search. To preserve both parties' rights in a potential financial arrangement, it is also crucial to be aware of the legal ramifications of bankruptcy.
Why should an abstractor or title examiner search for bankruptcies when investigating title in a property/ right/ interest purchase?
For persons that have been adjudicated as Bankrupt, they can no longer control (or deal in a sale, mortgage etc. of) their real property assets for sale purposes, as their interest in the property would now be vested in the Official Assignee of the Federal Judicial Court Systems.
For those reasons, title searchers need to be certain that the property sellers are not bankrupt and still retains the authority and control over the property for sale.  Additionally, when a title search is conducted to protect the interests of a lender/ lending institute where there is a mortgage to be issued; searches are generally also conducted against the names of those persons or entities purchasing the property/ right/ interest.  The purpose for Bankruptcy searches against the borrower(s) is that, as part of a lender's Review of Security, the lending body needs to be informed of any material information that could impact on their willingness to provide a mortgage, etc.
When Fusion Title Search conducts bankruptcy searches, we carry out checks on the records of the Federal Judicial Court systems. In the United States the Federal courts have exclusive jurisdiction over bankruptcy cases involving personal, business, or farm bankruptcy. This means a bankruptcy case cannot be filed in state court. Through the bankruptcy process, individuals or businesses that can no longer pay their creditors may either seek a court-supervised liquidation of their assets, or they may reorganize their financial affairs and work out a plan to pay their debts.
Primarily this is done to determine whether there are any Petitions in the Bankruptcy Court for the last 10 years only.
A bankruptcy report will:
Verify an applicant's name and address at time of bankruptcy.
List all individually and jointly filed bankruptcies
Include case numbers, chapter filed, disposition (if available), and disposition date (if available).
Provide date bankruptcy was filed
Fusion Title Search is always a trusted Law search and property title search provider
Given the serious ramifications set out above of either not conducting a search at all, or worse, conducting an inadequate or erroneous Bankruptcy search; it is imperative that homeowners and lenders use a trusted law research provider such as Fusion Title Search. With our blend of a quick and easy-to-use ordering platform and over 30 years of professional know-how, and a quality after-sales experience, we provide clients with a superior searching service. 
Why not join the 1000's of users who trust Fusion Title Search to deliver them a competitive edge with research methods that are proven?