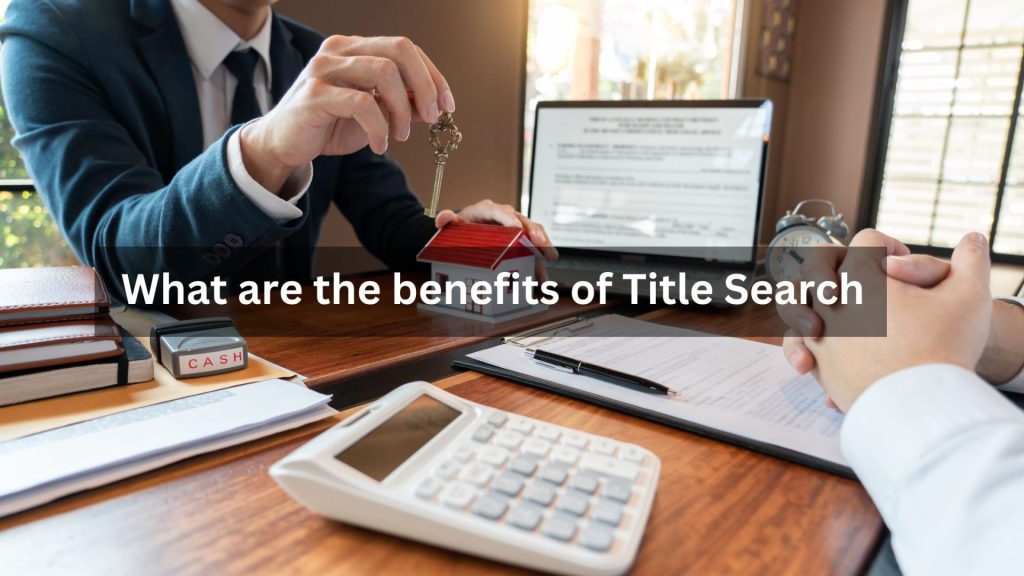 When it comes to buying a house, a lot of decisions are made at face value. Do you like the neighborhood? What finishes does the kitchen have? Does the layout work for your family? Does it fit your budget? But home buying also comes with many decisions that aren't made based on the visible. Is there a foundation issue ready to rear its head in a year's time? Will the house appraise for asking price? But perhaps most importantly, is the house legally able to be sold? Here's where a title search becomes a necessity!
A title search is just what it sounds like; a search of public records to determine who is the legal owner(s) and holds the title, as well as a check for any liens or other financial debts on the property. A title search is one line of defense in making sure your home buying process does not end in a dead-end deal. A title search protects the buyer from wasting their time and money on a property that can't be legally sold, or will come with financial or legal issues. There are many benefits to a title search.
What are the Benefits of a Title Search? Let's look at a few scenarios to find out more.
Mr. and Mrs. Jones fall in love with the home of their dreams. The seller, Mr. Smith, is eager to sell the property, which belonged to his late mother. Everything seems to be going smoothly until the title search comes back…Mr. Smith cannot sell the property because his sister inherited half the house and doesn't want to sell yet. Mr. and Mrs. Jones withdraw their offer and purchase another house instead. The title search assisted the Smiths in exiting a deal that wasn't going to close, saving them time and heartbreak.
Mrs. Russell is ready to buy her first home. She finds a well-kept house in a nice neighborhood, and it's just within her price range! After the title search comes back though, she learns that there are thousands of dollars in back taxes on the property. Additionally, the seller had extensive landscaping done but did not pay the full bill, so there is a lien on the house. The title search saved Mrs. Russell from going into significant debt on a house that otherwise seemed affordable.
Mr. Spring wants to retire to a quiet house by the beach where he can read books and sip coffee to the sound of the waves. He finds a small cabin perfect for his vision. Then the title search comes back…the property is on an easement between a large condominium complex and the beach, so his peaceful time on his deck will constantly be interrupted by beachgoers. The title search saved Mr. Spring from buying a property that wasn't right for him.
In addition to these situations, title searches can also bring a number of other potential issues to light like code violations, incorrectly marked property lines or misfiled documents. All of these problems can be timely or costly for the buyer to correct. The benefits of a title search are clear…it serves to protect you in the homebuying process!